Going Out With A Bang! Caroline Manzo Exits RHONJ With MAJOR Diss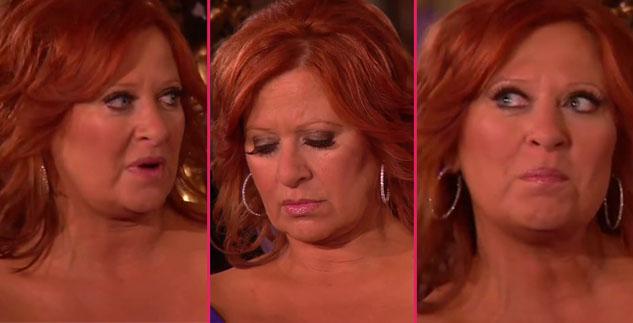 Article continues below advertisement
"Over the past few years, my outlook on the show has changed from something I couldn't wait to show my future grandchildren to something I hope my future grandchildren never see," she explained. "I've always prided myself on being a good example for my children and my decision to leave is based on advice I've always given them: ' … You are born with a name; don't dirty it up.'"
Manzo clarified that she's only ditching her co-stars' drama, not her reality TV career. In fact, she revealed, she's already begun production on a pilot for a new Bravo series starring her family, Manzo'd with Children.
Further describing her decision to cut Teresa Giudice, Melissa Gorga, and the other RHONJ women out of her life, Manzo wrote, "I posted this quote earlier today on my Instagram and I think it sums it up perfectly: 'There comes a time in life when you have to let go of all the pointless drama and the people who create it and surround yourself with people who make you laugh so hard that you forget the bad and focus solely on the good. After all, life is too short to be anything but happy.'"
Will you watch Caroline's new show? Let us know in the comments!