'Bruce Was Never Her Priority': Ratings Obsessed Kris Jenner Destroyed Marriage With Her Relentless 'Hungry Ambition'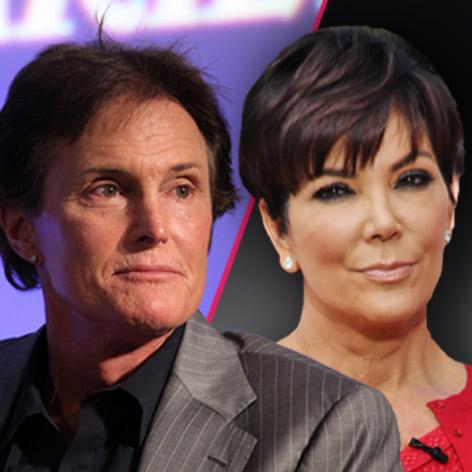 Kris Jenner's 22 year marriage to Bruce was destroyed not by outside influences, but by her own relentless hungry ambition and the way she blatantly ignored her husband for the last few years.
As the Keeping Up with the Kardashians stars live their separate lives, the reasons for the "amicable" split have to come light and the blame seems to be falling squarely on Kris' well-dressed shoulders.
"Everything in Kris' life is about ratings," a family source said in a new report.
Article continues below advertisement
"Bruce was never her priority and he was totally sick of it."
As RadarOnline.com previously reported, Kris and Bruce battled over everything in their lives, from their daughters Kendall and Kylie Jenner getting home schooled to Kim Kardashian and baby North West moving into their home, and it finally became too much for the former Olympian.
"Sometimes he would mention it bothered him, but most of the time he wouldn't say anything, so Kris just went about living how she was and treating him that way," a source told People magazine.
Her criticism of her husband was relentless and increased as their relationship fell apart.
"It was awful to see how Kris treated Bruce. She was critical of his looks, she'd complain about his clothes, and she'd never call him loving names, only referring to him as 'he,'" a source close to their reality show told the magazine.
"Bruce got tired of Kris' ambition," a family source said.
"She was so hungry, hungry, hungry all the time."
Kris defended her relationship with Bruce, and downplayed her controlling and patronizing actions, saying: "Bruce is a strong man. I do run a tight ship, but he's no pushover."