Say What?! Brandi Glanville Doesn't Hate LeAnn Rimes -- Admits Her Kids Love Her!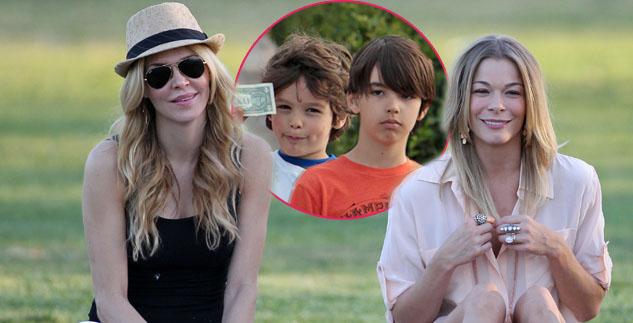 Article continues below advertisement
The compliment came when a fan tweeted Glanville, 40, saying, "I hate Leann too!"
And Glanville surprisingly responded:
But while Glanville claims the trio has to "play nice," she recently revealed that she was hurt when she found out Cibrian told their son he didn't love her anymore.
"Jake said, 'Daddy doesn't love you,'" Brandi said in an interview.
"It made me sad that Eddie would say that to the kids." And Rimes certainly hasn't taken the high road, often tweeting or publicly slamming Glanville.
In September Rimes, 31, sent a barrage of tweets about Glanville starting with:
Will Glanville and Rimes EVER come to a truce? Sound off in the comments below…