The Beverly Hills Witch Project? Brandi Glanville's Smooch Partner Carlton Gebbia Reveals She Practices Paganism And Witchcraft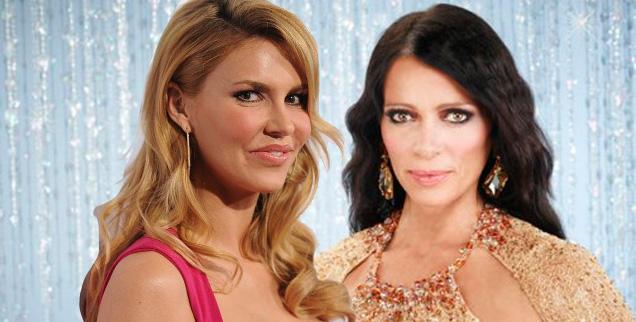 The Real Housewives Of Beverly Hills' latest addition Carlton Gebbia doesn't have to resort to the usual tactics of whining about a castmate in a confessional, plotting behind their backs, or sending a series of nasty tweets their way.
She can just put a spell on them.
Yes, the Bravo franchise of the 90210 has a genuine witch on its' hands, as the stunning English designer opened up to the Daily Beast about herself and the supposed black magic she's a practitioner of.
Article continues below advertisement
"There's a lot of debate about what I supposedly practice, because Wicca and other religions are covered under the umbrella of Paganism. I'm Celtic, which is my ancestry," she said. "And I practice witchcraft. My grandmother was a Pagan. There are so many branches of Paganism and there are also different ways to practice these faiths.
"There's no one defined answer."
Gebbia summarized her faith as "fantastic" and "incredibly positive," dropping more details as to her core beliefs.
"We believe that the spirit lies in everything around us and I believe that spiritual growth is related to the cycles of the earth," she said. "I believe in the moon phases as well."
Gebbia was previously seen in a preview trading kisses with Brandi Glanville in a swimming pool, with the outspoken Glanville giving her new castmate a (rare) ringing endorsement.
Gebbia told the website she never watched an episode of the reality series prior to joining the cast.
"I never really watched a lot of reality television, but then once I knew this was going to materialize, I did catch up on some episodes, just to kind of get a general idea of what I was walking into," she said. "It was ill-prepared."
See what's brewing when Brandi, Carlton and the gang return to Bravo with its' season premiere on Nov. 4 at 8/7c.