Baywatch Cast Reveals 'Weight Clause' In Their Contracts: If You Gained Or Lost Weight, You Were In Trouble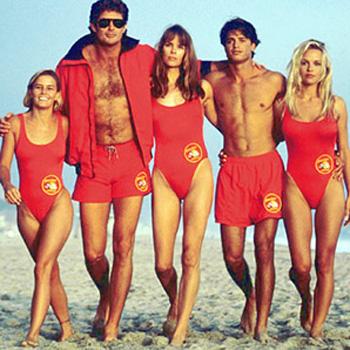 How else do you think they fit into those famous red bathing suits?
In a new 25-year anniversary interview with the original Baywatch cast, its revealed that there was a strict weight clause in their contracts that gave very little wiggle room.
"If you did anything to gain or lose weight, etc. you were in trouble," cast member Traci Bingham told Entertainment Tonight.
Admittedly smaller during her Baywatch years, actress Nicole Eggert also spoke up about the weight clause.
Article continues below advertisement
"There was a five pound fluctuation, you couldn't go up or down," she said.
After having two children, Eggert, 41, packed on some weight but quickly slimmed down while filming the reality competition show Splash.
Tune in to the reunion special Monday, October 7.