Exclusive
Back Behind Bars! 'Teen Mom' Husband Courtland Rogers In Jail AGAIN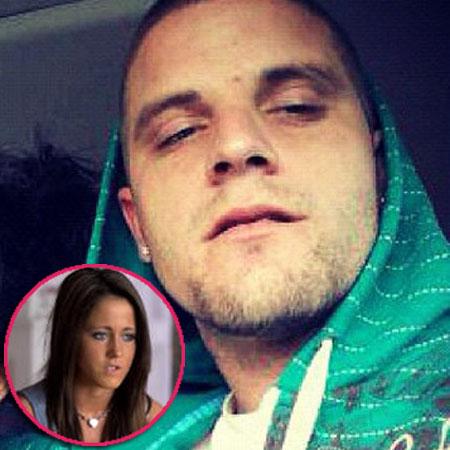 The Teen Mom legal trouble continues! Just days after attempting to sell a video he took where he was shooting up heroin, RadarOnline.com has exclusively learned that Jenelle Evans's estranged husband has landed back in the slammer.
Courtland Rogers is currently locked up in the Brunswick County Jail where he is being held on a $50,000 bond for a probation violation a spokesperson for the jail said.
Article continues below advertisement
"He has to come up with the bail in cash or get a bondsman to pay the bond for him," the spokesperson said.
Rogers already spent some time behind bars earlier this year after getting arrested in April with his wife when police were called to their house over a domestic dispute and found 12 bindles of heroin and took them both to jail.
He claimed on his Twitter page on Sunday that he was heading to jail, writing: "I'm turning myself in right now I will always love y'all I'm so sorry.... u can write me at PO BOX 9 Bolivia NC 28422 If u want to."
In his last stint in jail Rogers was quite the popular inmate, spending his time behind bars Skyping with fans who wanted to speak with the MTV stars' husband.
Rogers had been saying he wanted to go to rehab to kick his heroin habit, a claim which Evans dismissed.
"If he does go it would surprise me if he actually completed it," she told RadarOnline.com.
"He is so concerned about being f*cked up constantly. He told me himself he can't live life sober, guess it's too boring for him."
Rogers was arrested in September for harassing Evans' sister Ashleigh Evans Wilson, a charge he flatly denied.