Australian DJ Claims She Had Lesbian Romp With 'The X Factor' Judge Demi Lovato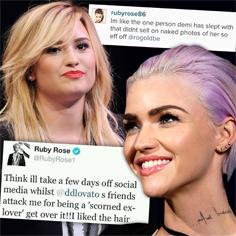 An Australian DJ named Ruby Rose is at the center of controversy after tweeting about a tryst she claims to have had with Demi Lovato.
The 27-year-old Rose started the rumor ball rolling when she tweeted Sunday that she was going to abstain from social media because friends of The X Factor beauty, 21, were attacking her "for being a 'scorned ex-lover' of Lovato's.
She kept the momentum at a fever pitch when she wrote on her Instagram account that she's "the one person demi has slept with that didn't sell on naked photos of her."
Article continues below advertisement
Rose then changed her tone somewhat as negative responses poured in, writing on Twitter, "What just happened to me on Instagram wasn't very nice and I retaliated because I stood up for myself. It's all sorted now Back to business …"
Oddly, she deleted all of the aforementioned tweets and wrote three more -- a series of vague disclaimers in which she distanced herself from the controversy and Internet smack, though not recanting the rumor she and Demi slept together.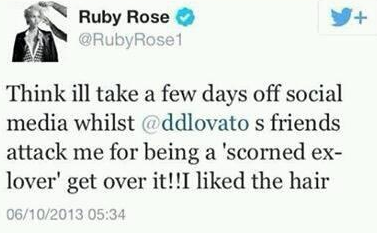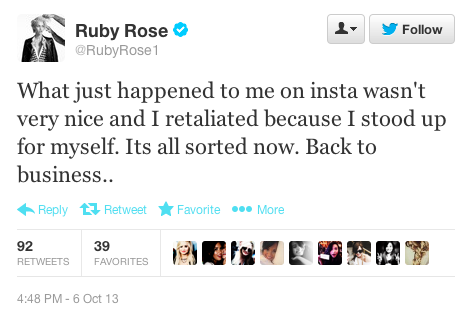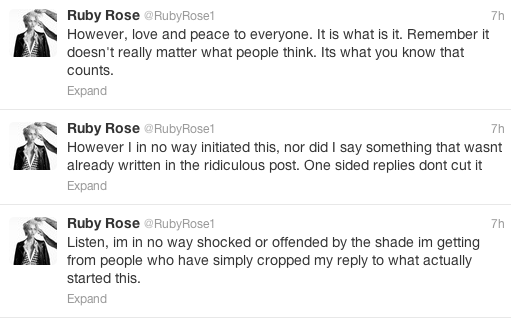 "Listen, im in no way shocked or offended by the shade im getting from people who have simply cropped my reply to what actually started this," Rose wrote. "However I in no way initiated this, nor did I say something that wasnt already written in the ridiculous post. One sided replies dont cut it. However, love and peace to everyone. It is what is it.
"Remember it doesn't really matter what people think. Its what you know that counts."
Rose's connection with Lovato goes back two years, as an Oct. 2011 tweet she sent read, "On a plus side I met Demi Lovato today at lunch and she is just magnificent."