Exclusive
Dina Lohan Managing Daughter Ali Lohan's New Music Career, 'Expect Miley Cyrus Meets Lana Del Rey,' Source Says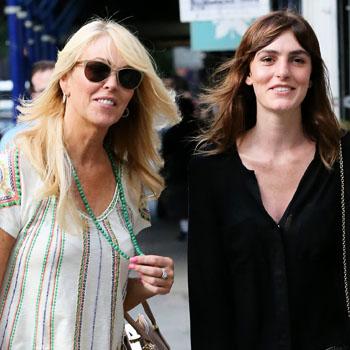 Lindsay Lohan's younger sister is hoping to be the next big pop star.
Ali Lohan, who is currently signed to Wilhelmina modeling agency, has been busy in the recording studio working on a new album, sources exclusively tell RadarOnline.com.
"She enjoys modeling, but she's ready for a change," a source tells RadarOnline.com. "She's a performer at heart."
This will technically be Ali's third album. (She previously released two holiday albums: "Christmas with Ali Lohan" in 2012 and "Lohan Holiday" in 2006.)
Article continues below advertisement
This time around, her embattled showbiz parent Dina Lohan is managing her music career, the source added.
"Ali wants to be taken seriously and is ready to put everything she has into this record," the source explained. "Ali wants her new sound to be Miley Cyrus meets Lana Del Rey."
The album, which is still in its beginning stages, does not have a release date.
As RadarOnline.com previously reported, Ali hoped to step out of her older sister's shadow.
"I would just like to be known as my own person," the daughter of Dina and Michael Lohan told WWD.
"I don't need to ride on any coattails. I just want to make my mark myself. I definitely have to prove myself, just showing up on time and doing everything that you're supposed to do."