Ali Lohan Says She Isn't Famous Because Of Lindsay: 'I Don't Need To Ride On Any Coattails'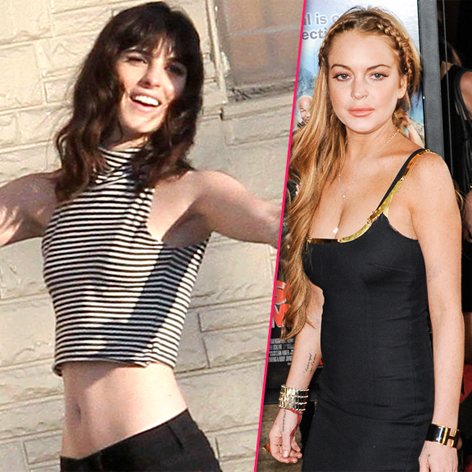 Aliana "Ali" Lohan is attempting to follow in the footsteps of her "awesome" older sister, but in a new interview, the model has admitted she's trying not to make some of the same mistakers that Lindsay made during her ride to fame.
"I would just like to be known as my own person," the daughter of Michael and Dina told WWD.
"I don't need to ride on any coattails. I just want to make my mark myself. I definitely have to prove myself, just showing up on time and doing everything that you're supposed to do."
Article continues below advertisement
The 19-year-old has relocated to New York City from Los Angeles and signed with major modeling agency, Wilhelmina Models.
Despite her own troubles -- Lindsay just checked into 90-days of court-ordered rehab -- Ali said her star Hollywood sister has provided some advise as she goes about her own career.
"She just says the main thing is to do your best and to do what you love," she said. "We're very close and speak very often."
As for the stigma of being 26-year-old Lindsay's sibling, Ali said it doesn't exist, nor is she looking for handouts based on her famous last name.
"I feel like I'm Aliana and I¹m just trying to work like every other model. I don't want to be put on any platform. And I don't think that I have been."
After two months modeling in Asia last year, Ali wants "to make the most out of the word fame." I want to do good things with my fame, or whatever it is."
Her parents, Dina and Michael Lohan, have infamously battled publicly, but Ali said people would be surprised to know how close they all really are.
"That we're just like any other family," she said.
"We're close, we love each other and we have arguments like any other family. At the end of the day, I only trust my family. I feel that so many things have happened, but at the end of the day, they're always going to be there for you."