Exclusive
The Only Cure? Michael & Dina Lohan Summoned To 'Family Therapy' To Help Daughter Lindsay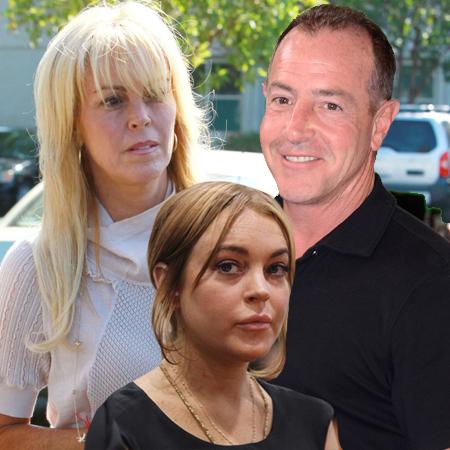 Betty Ford could bring the warring Lohan parents together.
The treatment center -- where Dina and Michael's troubled daughter Lindsay enrolled last week to serve a court-ordered 90-day stint in rehab -- wants to gather the feuding family in one room to resolve their issues, RadarOnline.com has exclusively learned.
"Families are encouraged to participate in group therapy," a source confirmed.
"Lindsay's counselors want to get Dina and Michael to Betty Ford for a series of sessions in the next few weeks. They feel like having her work through her family issues could help Lindsay's recovery."
Article continues below advertisement
However, as RadarOnline.com has previously reported, getting the arch-rivals together in the same room is not going to be a small feat.
When contacted for comment, Dina dismissed the suggestion and railed against the father of her four children.
She said: "Where did you hear that from? News to me! I have a warrant for child support against him… he owes thousands in back child support."
Michael has repeatedly denied that he owes Dina money and provided a copy of a cashier's check made out to the mother of his four children for $8,500 that he says covers the child support.
He told RadarOnline.com that he would gladly attend family counseling for Lindsay, 26.
"I'll be there for anything she needs," Michael said.
"I will gladly attend, like I've always wanted to. It's the only thing that will give Lindsay resolve and a chance to finally have her life and both parents back in her life.
"This is about Lindsay, not Dina or me. Our family needs healing and that's the only way Lindsay is going to beat this."