Yahoo! CEO Marissa Mayer & Hubby Buy $35 Million San Francisco Mansion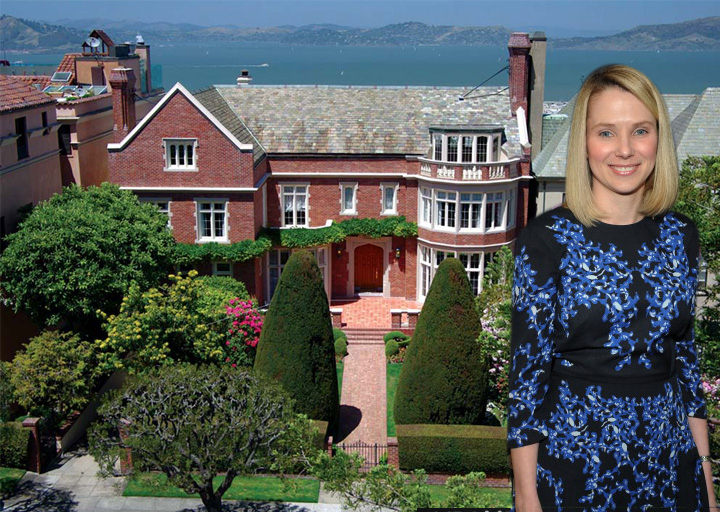 Yahoo! CEO Marissa Mayer and husband Zack Brogue have plunked down $35 million a stunning San Francisco mansion.
The 11,000 sq. ft. house features such lavish amenities as five fireplaces, two kitchens, an underground, four-car garage, a wine cellar, and an elevator. There are four family bedrooms and another two for staff. Of course, the place features picturesque views of the Bay Area from multiple angles.
Article continues below advertisement
Mayer bought the four-floor Tudor style in the Pacific Heights section of the city this past April, Realestalker reports.
It was originally built in 1922, and designed by famed architect Frederick H. Meyer, featuring real estate trademarks of the time such as hand-crafted mill work and hardwood floors.
It sits on a well-to-do street referred to as Billionaire's Row with tech industry scions such as Gordon Getty, Peter Sperling, Roger Barnett, Larry Ellison, and Mark Pincus residing in the neighborhood.