Teresa Giudice Lawyers Up – For RHONJ Reunion Show Taping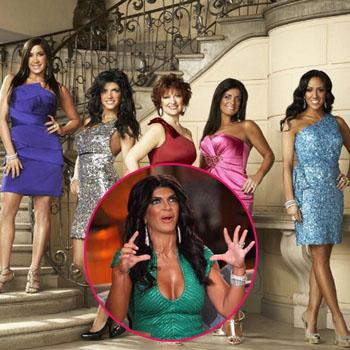 The Real Housewives usually bring their most vicious zingers and insults to the reunion taping, but the New Jersey ladies are a different breed all together, and for their taping Teresa Giuidce brought along an extra weapon - her attorney!
The RHONJ star is embroiled in a bitter legal battle after being indicted for a whopping 39 federal charges of tax evasion and fraud so she isn't taking any chances when talking about the situation for the Bravo taping.
Article continues below advertisement
Wetpaint also reported that Dr. V, the psychologist who tried to help Teresa and Joe Gorga mend their broken relationship on the group retreat, is attending the taping too.
How crazy do you think things will get at the taping? Tell us in comments.