Exclusive
Saved By A Hair: Teresa Giudice Won't Be Fired As Spokesperson For Milania Haircare, Despite Fraud Charges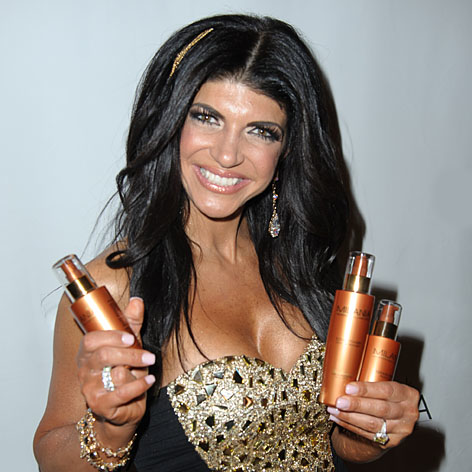 Legal troubles do not affect a woman's ability to have great hair. That's the excuse that the CEO of Milania Haircare has used for keeping Teresa Giudice as a spokesperson despite her recent fraud indictment.
Despite initial doubts, the company has decided to maintain their relationship with the troubled Real Housewives of New Jersey star, a rep confirmed to RadarOnline.com.
"Teresa and I met last week in New York to discuss her future with Youthful8 - The Milania Collection hair care brand," owner and CEO Jerel James Sabella said in a statement. "Obviously, Teresa has been in the headlines over the past few weeks due to legal issues, and I wanted to allow her some time to assess the situation and see how these issues could, or would, affect her role with the company before making any decisions."
Article continues below advertisement
"We understand the serious nature of the charges," he continued.
"But we will leave it to the US court system to decide the outcome based on facts and not speculation … We are in the professional hair care business and Teresa, during her time with us, has professionally supported all initiatives in the past. Unless the situation changes, Teresa will continue to work with us as a spokesperson for Youthful8 - The Milania Collection."