Simon Cowell's Ex: I Feel 'Betrayed' Over His Love Child With New Girlfriend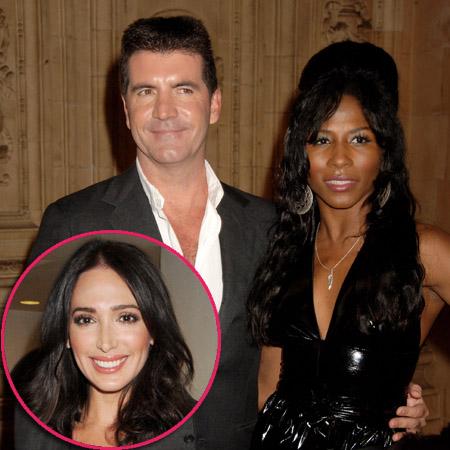 One of the members of Simon Cowell's famed "harem," British singer Sinitta, says she felt a "sense of betrayal" after learning that the music mogul had impregnated Lauren Silverman, the New York socialite who was then married to Simon's pal, Andrew.
"We knew we were all close friends but I didn't realize he and Lauren were falling in love," the stunning singer, 49, told Hello! magazine. "All those crazy things were going through my head and it's not fair and it's not pertinent to Simon and Lauren's situation and I don't have a right to feel that way. But I'm being honest."
Article continues below advertisement
She said, "I will admit I was taken aback and did feel a sense of betrayal," in part because the 53-year-old had been always been seemingly averse to all things parenthood during their 20-year relationship.
"I suppose there has been a certain amount of comfort for me in my not having a child with Simon as he never wanted to have children," she said. "That's who he was. You accepted it. Then to discover that he is going to have a child, only with someone else and they're building this life together.
She said when The X Factor boss told her the news, "He sounded … odd, calm, strange, which threw me.
"I don't mind admitting all sorts of emotions were running around inside me," she said. "He was very concerned about how I would take it, which, on reflection, he didn't need to be. He didn't owe me that consideration."
Other women long associated with Simon on a romantic level include Mezhgan Hussainy and Terri Seymour.