Simon Cowell's Ex-Girlfriend Sinitta Reveals 'I Aborted His Baby'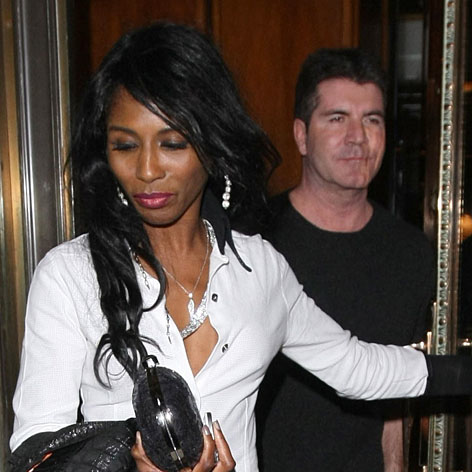 In a new Simon Cowell shocker, his ex-girlfriend Sinitta has revealed she aborted his baby when they were dating four years ago.
According to the Daily Mirror newspaper, Sinitta - who has since adopted two children - said "yes" when she was asked if Simon was the dad and claimed she no longer feels "cursed" by her decision.
The X Factor titan's ex-girlfriend had spoken about her abortion in 2009 before, but didn't name the baby daddy.
Article continues below advertisement
But now, Sinitta has said Cowell - whose socialite lover Lauren Silverman is pregnant with his child - was the father of her unborn baby.
"I know the curse has been lifted because I have been blessed with children and now Simon is too," she told the newspaper.
"I don't think there was ever a curse really - I was just talking about my thoughts at the time."
It was unclear if Cowell, 53, knew at the time that Sinatta, 49, had aborted his baby.
The "So Macho" singer went on to adopt two children, Magdalena, now 8, and Zac, 3, with her financier husband Andy Wilner, but the couple divorced in 2010.
As RadarOnline.com readers know, Sinitta, who has had an on-again, off-again relationship with Cowell, has been vocal about her sense of betrayal after finding out he had impregnated Silverman.