She's Baaack! Charlie Sheen's Ex Brooke Mueller To Be Released From Rehab Within Two Weeks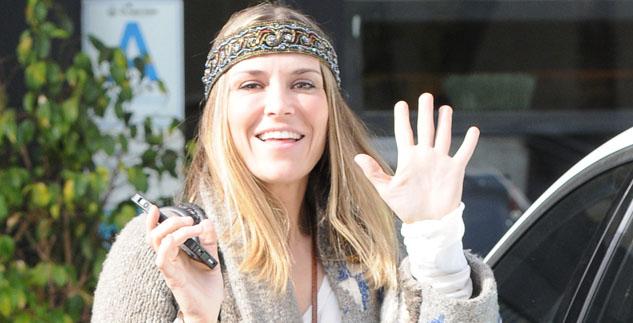 Charlie Sheen's ex-wife, Brooke Mueller, will be released from an Orange County, California rehab facility in the next two weeks, and will be returning to her Beverly Hills mansion with a sober living companion, RadarOnline.com is exclusively reporting.
The Palm Beach socialite has been in rehab since May, after an overdose of crystal meth, as well as losing custody of her twin sons with Charlie Sheen. Sheen's second wife, Denise Richards was given temporary guardianship of the 4-year-old boys, Bob and Max.
Article continues below advertisement
"Brooke will be released in the next two weeks," a source close to Mueller told us. "She is in a really good place right now, and is ready to resume her life with the boys. When she returns home, she will have a sober living companion with her for the first month.
"She felt she needed the extra level of care as she transitioned back."
Even though Brooke will be discharged from the facility, she will continue to be randomly drug-tested.
The Los Angeles County Department of Children & Family Services "isn't just going to allow a judge to give the boys back to Brooke," an insider revealed. "She will be randomly tested before the judge in child dependency court agrees that Bob and Max should live with their mother once again. There has to be a prolonged period of time of sobriety once she leaves rehab."
The Two and a Half Men star's monthly child support of $55,000 to Mueller has been cut in half, while their twin sons remain in Richards' care.
"A deal was made out of court between Charlie and Brooke's lawyers, which involved a mediator. The new child support payment is $25,000 a month, since the twins, Bob and Max, aren't living with Brooke. If the judge in child dependency court gives the boys back to Brooke, Charlie will immediately begin paying her the full $55,000 a month," a source previously told us.
After being sprung from rehab, Mueller "will appear in front of the judge to discuss her progress in her recovery, and the next steps as far as custody of the boys will proceed. It's looking like if Brooke stays on track, she could get the boys back by Christmas," the insider revealed.