Exclusive
Why Wouldn't She Be Naked, She Has An 'Awesome Body' Declares Miley Cyrus' Pilates Instructor Mari Winsor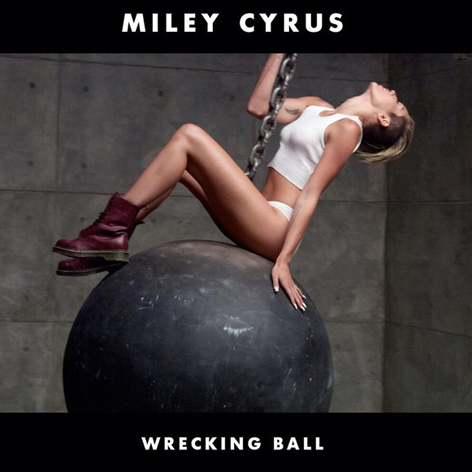 Miley Cyrus' naked music video and sexually charged MTV VMA performance proved one thing – the former Disney star has a killer body!
Twerking, wrecking ball writhing and parading around in just undies have made Miley the hot topic lately and RadarOnline.com spoke with the woman behind her banging bod – Mari Winsor, the founder of Winsor Pilates, who sculpted the young star's figure into the rock solid beauty that she is now.
Article continues below advertisement
"God gave her that body," Mari told RadarOnline.com about the 20-year-old's look.
"Miley has beautiful long limbs and she just wanted to tone up a little bit. She looks awesome naked."
Mari and Gaiam, Inc., just released a new workout video titled Pink Ribbon Pilates available on Amazon.com and one dollar from the sale of each DVD will be donated directly to the Breast Cancer Research Foundation.
She said that Miley was able to achiever her ab-tastic body by being a dedicated student.
"She was smart to come to me. When you're young it is so much easier for your body to change. Miley was diligent and consistent and she had a target zone.
"She wanted to have great abs. Miley worked hard for that and she was consistent and worked every day or every other day. And look at her. She has great abs now!"
Mari said Miley's Wrecking Ball video and her twerking dance with Robin Thicke celebrated her youthful figure.
Article continues below advertisement
"She's young. You won't see me taking my clothes off at 63 and I look good.
"There is not a better feeling in the world when someone says 'Oh my God, you have a great body,'" Mari explained to RadarOnline.com.
"Nothing is more empowering than being able to have a great body. It is an inspiration to continue to work hard.
"What I say about Pilates is after 10 times you feel a difference. After 20 times you see a difference and after 30 times everyone else will see the difference. Strength is important but so is flexibility. The beauty of Pilates is that it gives you strength and gives you longer, leaner, sculpted muscles."
With the Pink Ribbon Pilates program, Mari describes where she found her inspiration.
"I've created these videos for people anyone, but they are especially helpful for people who are rehabbing or are preparing for surgery. They ask, 'What can I do?' And so I help my clients stretch and help keep them motivated. They will start at a lower point but they can create strength and it just made sense to me."
Mari Winsor's Pink Ribbon Pilates is available on Amazon.com.