Liam Hemsworth's New Love Interest Eiza Gonzalez Has Secret Past — Ex-Boyfriend Was Reportedly Arrested In Mexico For Tax Evasion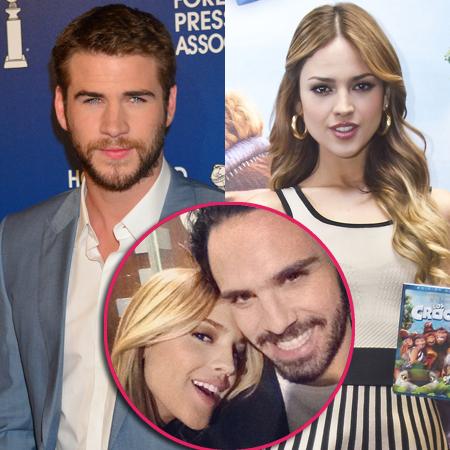 Liam Hemsworth's new girlfriend, beautiful Mexican singer and actress Eiza Gonzalez, made a move to America just at the right time.
According to Entretenimiento.Terra.com, her ex-boyfriend, Pepe Diaz, was arrested earlier this month for alleged tax evasion.
The site reports that Pepe's attorney César Cerisola told the television program Ventaneando that Pepe was picked up on Sept. 5 and placed in a Mexico City prison.
Article continues below advertisement
Pepe was held on bail for several days, but was freed by Sept. 14, according to one of Pepe and Eiza's fans on Twitter.
While Pepe's attorney says that it could take up to 18 months to argue Pepe's case, the fact is that Eiza won't be by his side along the way.
After two years of dating, Eiza confirmed on Twitter in August that she had split from her businessman boyfriend.
"I talk to them I'm single for over a month! Happy ending a period that is an incredible! Q I'm very excited," she tweeted on Aug. 12 (as translated by Twitter).
Following the first tweet, she added, "With new beginnings, new stages and life projects! well q! TO LIVE!"
Since then, Eiza has been photographed smooching Miley Cyrus' ex-fiancé and hanging out with him in both Las Vegas and Los Angeles.