Exclusive
Kim Kardashian Going On Tour With Kanye West… And Taking Baby North!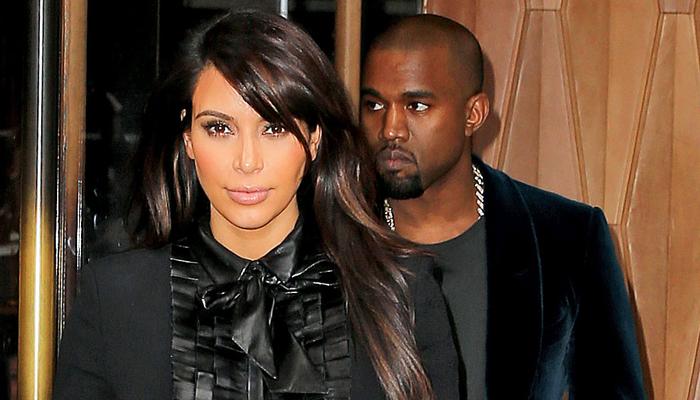 Kim Kardashian is planning on taking her infant daughter, North, on tour when baby-daddy Kanye West embarks on The Yeezus Tour, RadarOnline.com is exclusively reporting.
A family insider reveals that the reality TV starlet will grow tired of being relegated as a groupie backstage, and will therefore only travel to select cities.
West kicks off the first leg of the tour in Seattle on October 19, and Kardashian will be waiting in his dressing room once the concert finishes.
Article continues below advertisement
"Nori will be back at the hotel. The new parents don't want her to be exposed to a lot of people, and random strangers. Kim thinks she and the baby will remain with Kanye throughout the North American leg, but life on the road is going to get very old, very fast," an insider told Radar.
"Kim is used to being the center of attention, even though she has a baby, some things will never change. Changing hotels every few days, trying to keep Nori on a sleep schedule will be very hard. The likely scenario is that Kim will join Kanye in major cities such as Los Angeles, Las Vegas, Chicago and New York. Kanye doesn't want to be away from the baby for more than three days."
As the sex tape star and West enjoy their first months as new parents, the rest of the family is under siege and its emerged that Kardashian has made a stunning and surprising break – hiring a new publicist.
She axed PMK*BNC's Jill Fritzo, who has tirelessly represented her siblings for years, and signed with Ina Treciokas.
"Kim is letting Kanye revamp her entire lifestyle right now and she's loving the changes he's making, but she is still the same old schemer that she's always been!," a source previously told Radar.
Article continues below advertisement
Explaining the jab, the source said the hip-hop star's well-heeled plans to turn his baby mama into an A-lister could be thwarted by just one person – Kim herself!
"Kim isn't going to ever stop secretly texting the paparazzi or the people she knows that can help her stay famous," the insider dished.
"Kanye would be really mad if he knew that she's doing it, but Kim is still texting with paps and talking to people that she knows will get her side of any story out."
The initial leg of West's tour ends in Miami on November 29, and plans are already underway for European concerts.
"If Kanye thinks Kim is going to follow him around the world, he is delusional. She isn't a piece of luggage, or a member of his entourage," the insider concluded.
"Kim will happily camp out in Kanye's Parisian apartment, but she certainly won't be waiting in the wings at the end of each of his shows. She has her own life, and it will be very interesting to see how the couple deals with this next phase of their relationship."