Jonathan Cheban & Kim Kardashian: Besties No More Over Godfather Snub?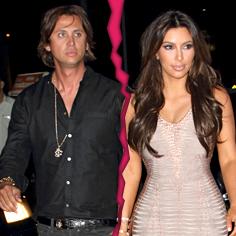 Kim Kardashian and her longtime best friend Jonathan Cheban "have had a falling out," and we've got the details of the rift for you right here on RadarOnline.com.
Cheban "is p***ed that he hasn't been named the godfather of her daughter North yet," a source says. "He feels he is her closest friend and is the right choice to be godfather."
Cheban, who's always been publicly outspoken in support of his socialite confidante, "doesn't know why she and Kanye are waiting so long to announce who the Godfather is," a source said.
Article continues below advertisement
Heightening the tension, sources say, is that "as time goes on, he is getting more annoyed at the prospect that he might not be their choice."
A source said that "Kim and Jonathan are barely seeing each other" these days, as "Jonathan has been filming another show in Europe for part of the summer."