Kate Gosselin's New Cookbook Tanking, Former Reality Star Returns To Pitching Coupons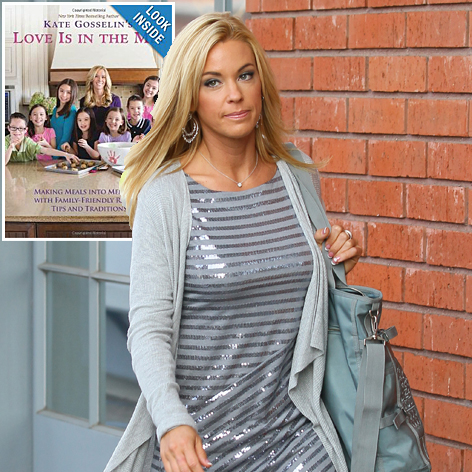 If Kate Gosselin thought her new cookbook, Kate Gosselin: Love Is In the Mix was going to return her to star status, unfortunately she was very wrong.
The book, which goes on sale September 24, but has been available for pre-order on Amazon for weeks, is failing to attract buyers.
It is now #16,359 on Amazon's most popular books list. Ouch!
The number one book is Rush Limbaugh's kids book, Rush Revere and the Brave Pilgrams.
Article continues below advertisement
Trying to reverse the trend, Kate is tweeting regularly about Love Is In the Mix, urging her 167,770 fans to "pre-order" the book.
It's not-helping and in recent days -- coincidentally in the wake of Kate filing a multimillion dollar lawsuit against her ex, Jon Gosselin -- the cookbook has actually fallen in the Amazon listing.
But Kate has a back-up plan. She's returned to online couponing!
Coupon Cabin terminated her deal with them last October so the former Jon & Kate Plus 8 star started her own coupon site, Coupons by Kate last month.