'Family Meeting' Or Crisis Talks? Kris Jenner Summons Kardashian Clan To Summit - Lamar Odom & Kanye West Nowhere In Sight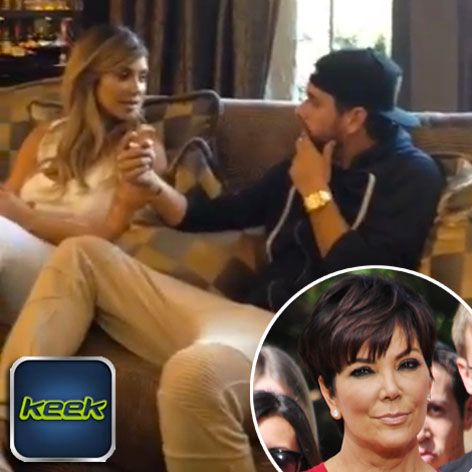 Is the Kardashian family having crisis talks?
Family matriarch Kris Jenner, as RadarOnline.com has previously reported, has urged her daughter Khloe Kardashian to divorce her cheating and drug plagued husband Lamar Odom.
And now, fans are wondering if the family members are getting together to discuss the troubled situation, as Kris shared a mysterious Keek video on Twitter which she titled, "family meeting."
Article continues below advertisement
During her video, posted on Friday night, the momager didn't say why they were having a family meeting, but had gathered together her kids Khloe, Kim, Rob, Kendall, Kylie, Kourtney, and stepson Brody Jenner. But Kim's baby daddy Kanye West and Lamar are nowhere in sight!
Kris panned the camera to show the rest of the gang and said, "This is what a family meeting looks like in my house, ladies and gentleman.
"Nobody's paying any attention to me. Nothing ever changes. I have no control."
Then a male voice, which sounded like Rob, shouted, "Turn it off!"
But what can't be turned off is the continuing Kardashian family crisis surrounding Khloe and Lamar!