Why The Big Grin? Kanye West All Smiles At New York Fashion Week -- Without Kim Kardashian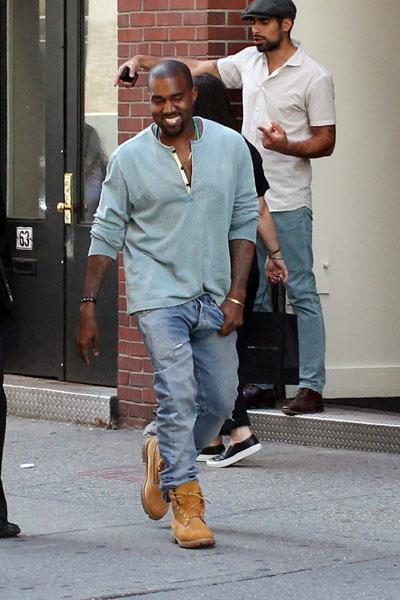 Kanye West clearly has something to smile about! Known for his never ending scowl, the Yeezus rapper was spotted in New York City with a giant smile on his face and RadarOnline.com has the photos of his happy look while his baby mama Kim Kardashian is 3,000 miles away.
Grinning like the Cheshire cat, Kanye is in the Big Apple for New York Fashion Week while Kim is home on baby duty, but just strolling on the streets of the city he looked like a different man from when he was last spotted with Kim and his new daughter, North West.
Article continues below advertisement
Usually when Kim and Kanye are together he seems to have a frown on his face, but in these photos he's smiling from ear to ear.
He and Kim have been spotted together twice since the birth of their daughter, at the doctor's office and at his grandfather's funeral, neither which were celebratory occasions.
However, without his baby mama by his side Kanye looks like he's enjoying his time alone in the city.