Back To Work! Jessica Simpson Recording New Album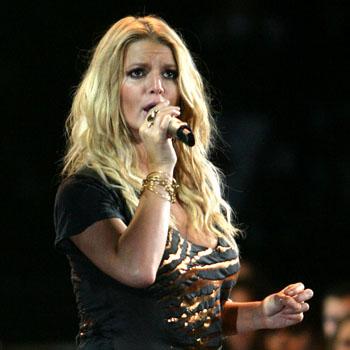 New mama Jessica Simpson has taken a long enough maternity leave and she's decided she's heading back to work – in a recording studio.
Maxwell and Ace's mother has decided to forget the response that her country album received in 2008 and try to stage a musical comeback.
"Jessica loves to sing," a friend tells NAUGHTY BUT NICE ROB.
"Singing is why she got into the entertainment business and something she will never stop doing. She is excited to start recording songs that she wants to record. At this point in her career, she no longer has to worry about singing songs a record label or dad tells her to record.
Article continues below advertisement
"She can sing whatever makes her happy, and that is exactly what she intends to do."
Jessica's ex-husband Nick Lachey also reunited with his musical roots this year, going on tour with his boy band, 98 Degrees.
It's a battle of the singing exes, who do you think will win? Tell us in comments!