'Maxwell Is Crazy Beautiful,' Boasts Proud Mom Jessica Simpson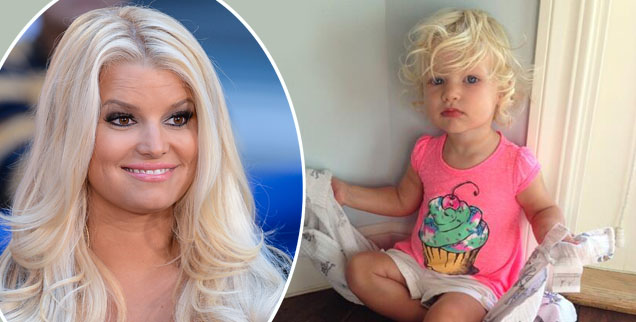 Jessica Simpson may not have been exaggerating when she described her 15-month-old daughter as "crazy beautiful."
With huge blue eyes, blonde hair and full lips, Maxwell is a dead ringer for her famous mom.
In a pic of her daughter Simpson shared with her fans, the little girl seems to be a natural in front of the camera.
Jessica herself is preferring to avoid cameras as much as possible right now. A source close to the reality star and fashion mogul revealed last week that she is "really frustrated" at how hard it's been to lose her baby weight the second time around.
Article continues below advertisement