Chris Brown Doesn't Think It's Fair Jay Z 'Gets A Pass' Even Though He 'Stabbed Somebody And Sold Drugs'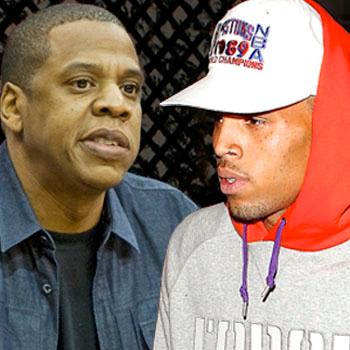 Chris Brown — bitter, party of one.
The 24-year-old singer recently opened up about his less-than-positive reputation, particularly after a domestic disputeleft his then-girlfriend Rihanna bruised and battered, saying it's unfair because other celebrities like Jay Z have sordid pasts and the public doesn't judge them for it.
"No disrespect, because I'm a fan, but nobody brings up the fact that he stabbed somebody and sold drugs," Brown toldJet magazine of Jay Z.
Article continues below advertisement
Brown was referring to an incident in 1999 when Beyonce's now-husband pled guilty to stabbing record producer Lance "Un" Rivera.
"He gets a pass," Brown added, insisting that he's trying to make amends for his past — and has previously called the Rihanna incident "the deepest regret of my life."
"You have to go through the struggle before you can get to the good part. I don't try to lash out at people or be as mad or impulsive as I used to be," he said.
"I got to the point where it's only so much you can take from the master, you feel meA? I've taken my fair share of lashings."
Do you think the public judges Brown more harshly than Jay Z? Sound off below…