Bethenny Frankel's Billionaire Boyfriend Attends Her Talk Show Tapings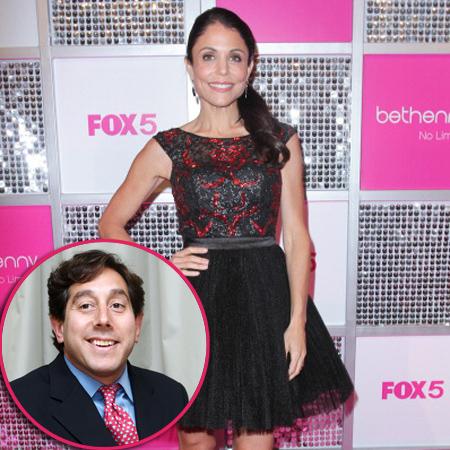 Bethenny Frankel's billionaire boyfriend, Warren Lichtenstein, has been attending tapings of her talk show but is being kept hidden away from prying eyes, and has been watching from the control room, RadarOnline.com is exclusively reporting.
Despite recently revealing in an interview that "men aren't a priority right now – at all. It would take away from important things that I'm not willing to sacrifice," Frankel has clearly placed Lichtenstein at the center of her life.
Article continues below advertisement
The hedge fund manager "has been attending tapings of Bethenny's talk show. He has become one of her most trusted advisers, and she has tremendous respect for him. Warren typically watches from the control room, and is kept away from guests and the audience," a source close to the situation tells Radar.
"Bethenny is going through a very nasty divorce with Jason (Hoppy), but that won't stop her from living her life. Bethenny and Warren are very much together, and a couple. The timing isn't right for her to publicly reveal it."
The former Real Housewife of New York City star told People magazine that her thoughts on marriage have evolved.
"And I've accepted the fact that I might never find that great love and that authentic real relationship the way that it's supposed to feel. I'm not entirely sure I believe in the fairy tale anymore. It's ironic. By the time you're reading fairy tales to your kids, you're discovering they might not come true," Frankel revealed.
Article continues below advertisement
One source tells Radar, "Yeah, that won't be happening anytime soon with Warren. It would look bad, and Bethenny is one smart girl when it comes to public perception.
"Her relationship with Warren will be made public, when she thinks the time is right, and will be done in a manner in which Bethenny can control how it's rolled out."