Amanda Knox: 'Cops Wanted Me To Frame Her For Meredith Kercher Murder' Says Ex-Boyfriend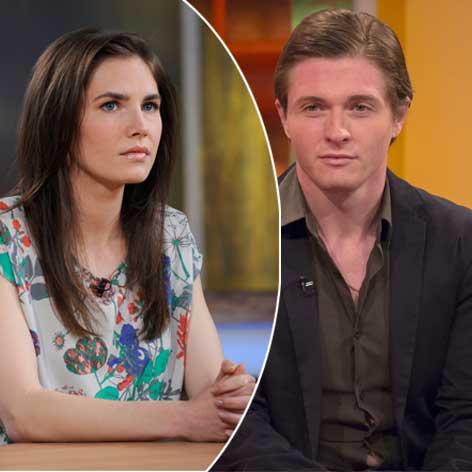 Italian police waged a six months-long war on Amanda Knox's ex-boyfriend, tryng to get him to frame her for the murder of roommate Meredith Kercher , Raffaele Sollecito is claiming in a new interview.
Sollecito, who had been dating Knox for only a week before Kercher was found brutally stabbed to death, says he was approached by prison guards, other inmates and even members of his own family with the plan.
Article continues below advertisement
"Detectives were trying to make a deal with me," he told London's Daily Mirror.
"They had guards coming to my cell saying I should distance myself from Amanda. They meant if I said I was sleeping or don't remember things, I would allow the prosecution to catch Amanda. They said if I did, I'd be released immediately. They did not persuade me. It was the most sneaky situation. I couldn't invent anything."
MORE ON:
Raffaele Sollecito
He couldn't go through with it, Sollecito revealed, because he was "really fond" of Knox despite knowing her for such a short time.
He was concerned, though, about what she was saying to investigators.
"I was scared because she was out of control at the police station. She had been making crazy statements and everything was just wrong," he told the Mirror. "I thought she could make a deal to blame me. I was scared of that."
As RadarOnline.com has been reporting, the pair were both convicted of the 2007 murder and given lengthy prison sentences. The convictions were later overturned and the former lovers were released, with Amanda returning home to Seattle. Sollecito has now settled in the Caribbean.
The Italian court then ordered a retrial which likely will begin early next year. Neither Knox or Sollecito are required to be there in the early stages of the proceedings.