Exclusive
Scott Disick Paternity Test: 'We Believe It Could Have Been Fixed,' Says Man Who Claims Kourtney Kardashian's Son Is His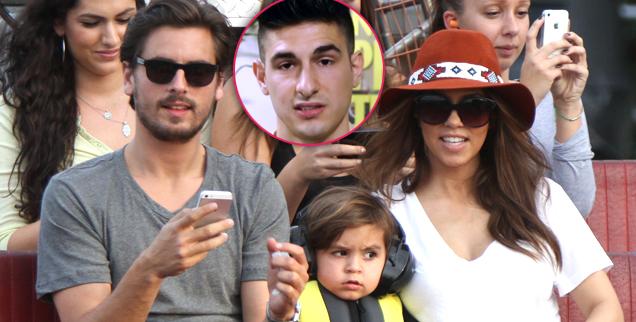 Scott Disick was just proved to be the father of Kourtney Kardashian's son, but the man who claims Mason Disick could be his child doesn't buy the results, exclusively telling RadarOnline.com he believes the paternity test "could have been fixed."
"We don't trust the results and believe it could have been fixed," a spokesperson for male model Michael Girgenti told Radar.
"Still going to court to fight for court ordered results."
Article continues below advertisement
On Thursday lab results were released showing that Scott is indeed Mason's father — but Michael plans to follow through with the paternity lawsuit he filed earlier this month in which he claims he had "unprotected vaginal sex" with the reality TV star in March 2009 at his Glendale, Calif. apartment — at the climax of which he "ejaculated inside her vagina" — the court docs state.
However, Kourtney had hoped the recent paternity test would put the case to rest.
"After three-and-a-half years of rumors and lies being spread by an individual I met briefly at a photo shoot, I am setting the record straight that Scott is Mason's father," she told E! News on Thursday.
"While it saddens me to have to address these ridiculous lies—especially when the truth was never in doubt—this story must be put to rest."