Miley Cyrus Can't Stop Going Braless & Sticking Her Tongue Out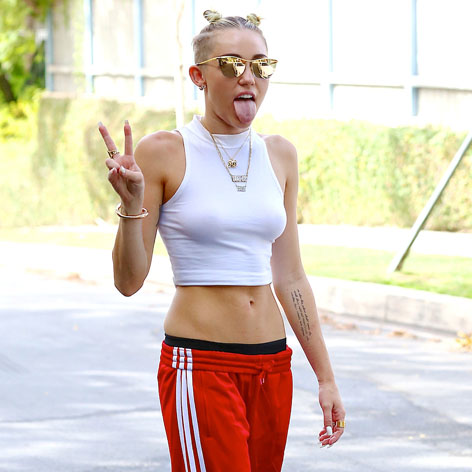 Miley Cyrus hit the mean streets of her upscale neighborhood Saturday morning, and did what she does best -- stuck her tongue out at fans while also giving the peace sign!
The singer who caused such a controversy in her duet with Robin Thicke at the VMAs Sunday night, left her bra at home and had her Adidas sweat pants pulled down to her hips, showing off her tight abs.
On the plus sign, at least she didn't start twerking!
Article continues below advertisement