Missing Madeleine McCann's Dad Says New Investigation 'Brings Us Closer To Finding Out What Happened And Finding Her'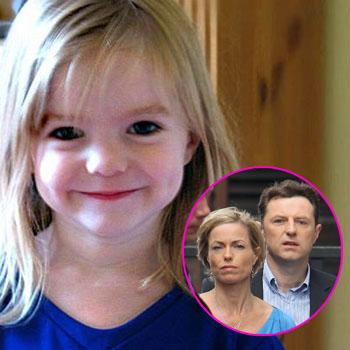 Madeleine McCann's mysterious disappearance is the focus of a new investigation and her parents are once again hopeful that their little girl is going to be returned to them after six grueling years.
The British girl vanished from her Portuguese hotel room while the family was on vacation, but the newly opened case has given her mother, Kate, and her dad, Gerry, hope.
"They are starting to fill in bits of the missing jigsaw," Gerry tells People magazine.
Article continues below advertisement
Scotland Yard Detective Chief Inspector Andy Redwood said in July that he believed Madeleine may be alive.
Her father said that having investigators work on the case again "hopefully brings us closer to finding out what happened to Madeline and finding her."
As RadarOnline.com previously reported, the investigators have identified 38 "persons of interest" and are following up on 30,500 documents and 3,800 leads.
Scotland Yard is working closely with Portuguese authorities to comb through evidence and search for new clues regarding Madeline.
"They are really doing magnificent work," her dad Gerry says. He and his wife have spent the last years searching for any new leads regarding their daughter while taking care of the twins, 8-year-old Sean and Amelie.
"That has taken an incredible amount of pressure off Kate and I.
"It has allowed us to do more normal family things knowing that you have got that huge resource and expertise really following up the leads."