Exclusive
Lindsay Lohan Insisting On Living Alone In New York, Vows To Turn Her Back On Hollywood Party Scene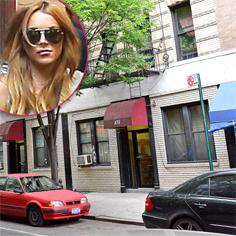 Lindsay Lohan is officially a New Yorker again with her swanky new apartment rented and RadarOnline.com has exclusively learned that she's going to be living alone in the Big Apple.
"Lindsay didn't want a roommate," a source close to the 27-year-old actress said about her new digs in the city.
"She is going to live alone and she doesn't want anyone else in the place with her."
The source also said that Lindsay and her sister Ali Lohan booked a quick trip to Los Angeles to get things ready for her cross-country move.
Article continues below advertisement
"Lindsay wanted to see her sober coach, get her stuff out of storage and finish up a few business meetings."
Spending her second week out of rehab after the court-ordered 90 day stint, Lindsay has been working and trying to lead a more low-key life.
"She's trying to stay away from everything that is a bad influence because she's trying really hard to do the right thing this time," the source said.
Lindsay is planning to return to NYC and keep working as much as she can.
"Lindsay knows she has a great opportunity right now and she's hopefully not going to do anything to mess that up," the source said.