Exclusive
LiLo Turns Her Back On Party Scene In Hollywood For A Quieter Life In New York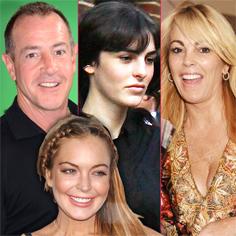 Lindsay Lohan has fled Los Angeles and returned to New York City and RadarOnline.com has exclusively learned that she's getting working to stay clean and sober in the same city which was the scene of her last arrest.
Fresh out of her 90-day court ordered stint in rehab, the 27-year-old actress took a private jet across the country and is working with both parents and her siblings to re-launch her career.
Article continues below advertisement
"Lindsay is doing so well, she's back in New York City and is trying to figure out where she is going to live and what she is going to do next. But she is clean and sober now and she's planning to stay that way," a source close to actress told RadarOnline.com.
The temptations of the Big Apple are strong for Lindsay, and another source said that having her family around will hopefully keep her away from the party scene.
"Lindsay loves to go out to clubs in New York but this time she's saying that she's serious about just working and not getting in trouble again."
The source said Lindsay is apartment hunting, but she's still considering living with her mother, Dina Lohan, for the short term.
"Lindsay hasn't finalized any real plans about where she is going to live long term. She likes living on her own but also likes living with Dina. She is enjoying spending time with her family now."
RadarOnline.com has also learned that her dad Michael Lohan is not planning on making an appearance in her upcoming documentary.
"He doesn't want to be a part of her business life," a family source said.
"He just wants to be Lindsay's dad and a dad with all of his kids."