Exclusive
Get Some Klass! Kanye West Wants Kim Kardashian To Become High End Fashion Designer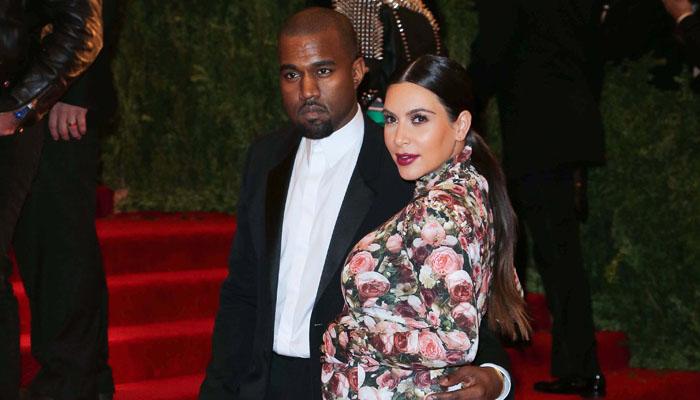 Kanye West is encouraging his baby mama and sex tape star, Kim Kardashian, to sever ties with the Kardashian clothing line at Sears and become a high end fashion designer and follow in the footsteps of Victoria Beckham, RadarOnline.com is exclusively reporting.
The Grammy award winning singer very much "wants Kim to distance herself from the Kardashian clothing line that is sold at Sears because he thinks it's tacky, and cheapens her brand," a family insider told RadarOnline.com.
Article continues below advertisement
"Instead of having Kim's designs sold at a discount department store, Kanye wants her to design a line that would be sold in posh stores such as Henri Bendel, Harrod's and Bergdorf Goodman. Kanye would want to be involved in the line as he has been essential in making over Kim's closet.
"It would be a project they could work on together, and could even name the line after daughter, Nori," the source said.
During Kim's difficult pregnancy she was often maligned for outfits that didn't seem to flatter her figure.
Kim often "complained that there was no good choices for women like her to wear. Kim has always been curvy, but it was hard to find looks that complimented her figure while pregnant. She would love to design a line of casual and formal maternity wear for style conscious women," the source added.
Article continues below advertisement
Victoria Beckham launched her wildly popular fashion line in 2008, and quickly became a staple for Hollywood's leading A-list stars on the red carpet. Prices for Mrs. David Beckham's current line range from $575 for glasses, $2850 cashmere t-shirt and $3150 will score you a boxy looking black leather handbag.
Radar has been reporting that West is calling the shots in Kardashian's life since giving birth to Nori.
"He is controlling everything from her wardrobe to business choices and it's definitely a change for Kim, who has always relied on her mother to take care of her. A lot of what Kim does now is dictated by Kanye," the insider previously told us.