Suicide 'Bachelor' Star Gia Allemand's Funeral Date Set, Cameras & Cell Phones Banned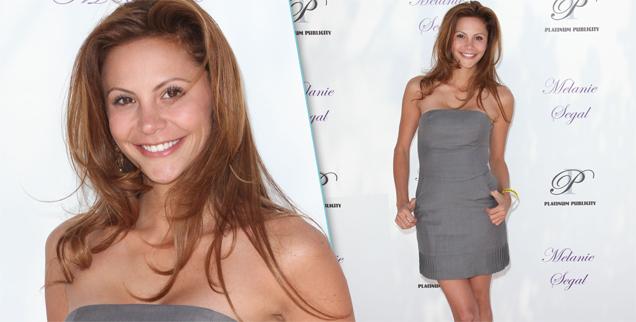 Gia Allemand's grieving mother and boyfriend have announced the date for her funeral as Thursday, August 22 and revealed that it will be open to "family and friends from near and far," RadarOnline.com has learned, but in order to protect her privacy cameras and cell phones are banned.
The tragic death of the reality star on August 14, 2013, two days after she attempted suicide, shocked her friends from the Bachelor and Bachelor Pad, and they gathered on Saturday in New Orleans to honor her passing.
Article continues below advertisement
Gia's funeral will be held at Trinity Grace Church in Chelsea, New York City and will be preceded by visitation on Wednesday from 2-5 p.m. and 7-9 p.m. EST at the Papavero Funeral Home.
Gia's mother announced that "after much consideration by family members to privacy and capacity issues, both days will be open with the intention to welcome family and friends from near and far," through a press release by Gia's rep Penelope Jean.
There will be strict privacy rules in place for those attending Gia's funeral and "absolutely no cameras or cell phones will be permitted inside."
There has been an outpouring of love for Gia following the heartbreaking news of her death, with many friends speaking out about how much they loved her, and the statement asked for understanding of the funeral they have planned: "All arrangements have been made by family in an effort to honor Gia the best way they know how. Representation for Gia Allemand and Ryan Anderson are operating in a support and communications capacity and not involved in the planning of funeral arrangements."
The statement also noted Gia's kindness, saying: "Loved ones and fans will remember Gia Allemand as a caring woman, and for her compassion towards animals and mission to rescue homeless pets."
If you, or anyone you know, is struggling with thoughts of suicide, please immediately seek help — you can speak with a skilled, trained counselor at a national Suicide Prevention Lifeline crisis center in your area, anytime 24/7 — call 1-800-273-TALK (8255).