Heartbreaking Memorial Service Held For 'The Bachelor' Star, Suicide Victim Gia Allemand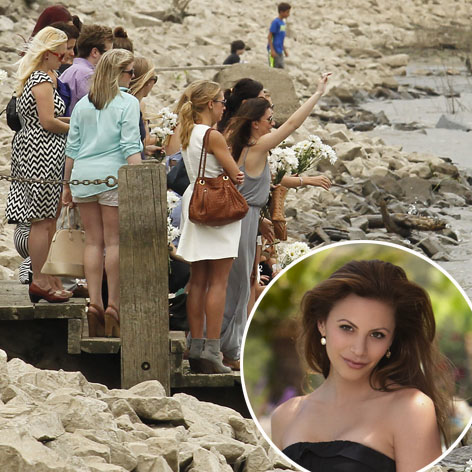 Over 50 friends and co-workers gathered Saturday to celebrate the life and mourn the death of Gia Allemand.
The beautiful The Bachelor star was found Monday night, unconscious following a suicide attempt.  Placed on life support, she survived only slightly more than 24 hours after being rushed to New Orleans' University Hospital.  She died early on August 14.
The 29-year-old was found by her boyfriend, NBA player Ryan Anderson, who remained at her side through the tragic ordeal.
Article continues below advertisement
But it was her life her friends wanted to celebrate and concentrate on yesterday.
Organized by her co-workers at Pure Barre fitness center in New Orleans, attendees wore white or bright colors.
"Today, we wear this white ribbon in Gia's honor. Please join us in prayer as we toss white flowers into the river to symbolize that our love and memory of her will continue to flow in our hearts," their invitation read.
The group, many in tears and clearly emotional, stood on the banks of the Mississippi River and watched as the white flowers they tossed in the water flowed away.