Sophia's Grandmother Disses Farrah Abraham: She's A Bad Mom Who 'Hasn't Been Focused' On Her Daughter's Needs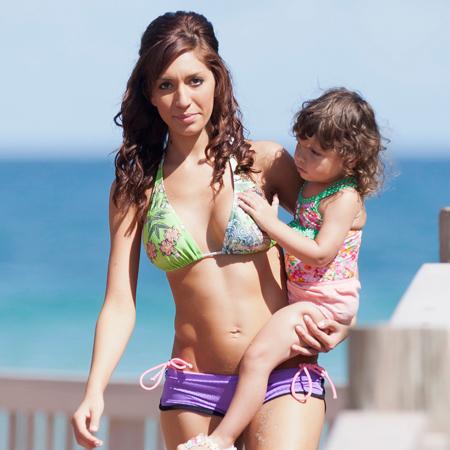 Single mom Farrah Abraham's recent XXX video and rehab stint have raised a red flag with her daughter's grandmother who is striking out saying that little Sophia is suffering with Farrah's questioning parenting.
"My heart breaks because Farrah hasn't been focused on Sophia's needs for a while now," Stormie Clark, Sophia's paternal grandmother who has had a contentious relationship with the reality star for years, told In Touch magazine.
Article continues below advertisement
She said that the Back Door Teen Mom porno star is not spending time nurturing Sophia and that she "Should be getting her daughter ready for kindergarten and teaching her the ABCs."
After having made the rounds on a publicity tour following her "leaked" adult film with porn pro James Deen, Stormie says she's not paying attention to her child and is spending her time "selling her porn video."
Stormie is Derek Underwood's mother, he was Farrah's boyfriend who died in a car accident when she was eight months pregnant, and Stormie told the magazine that she would be a much better parent to the little girl.
"I would gladly take Sophia, what's going on makes me sick."