Exclusive
Farrah Abraham's New Reality Show Axed — Before It Even Begins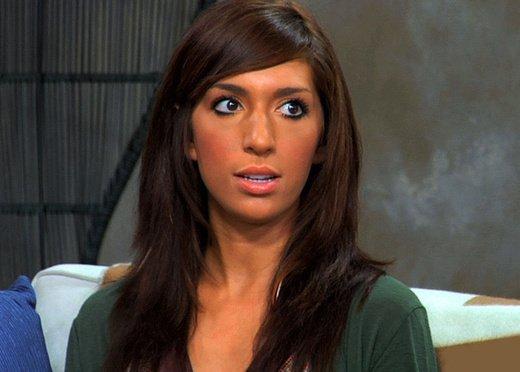 Farrah Abraham was heading back to the small screen, or so she had fans believe, until the ex-Teen Mom recently learned the cold hard realization of Hollywood — fame is fleeting.
The 22-year-old single mother trumpeted in May a deal with New York-based production company Spinboi Films, who signed the reality-star-turned-porn-star to a development deal to create a docu-soap titled Finding Farrah.
However, as RadarOnline.com has learned, "each network it was pitched to passed," a source revealed. "The consensus was they didn't feel Farrah could carry her own show. Needless to say, you will not be seeing the project Finding Farrah anytime soon."
Article continues below advertisement
The television insider said Farrah is no longer working with Spinboi, which previously had announced via its Facebook page that they intended on creating "TV magic" with the Backdoor Teen Mom -- who has made a name for herself with various strip club appearances in recent months.
Still, the fledgling adult actress is upbeat about the future, saying in an interview on Wednesday that she's working on a SiriusXM radio show among other projects.