Darren Young Is The First Active, Openly-Gay WWE Pro Wrestler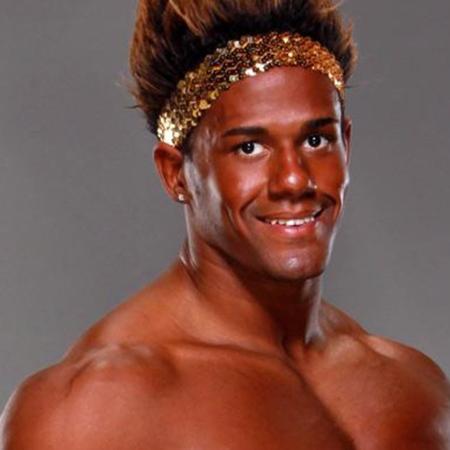 UPDATE: The feedback to Darren Young's admission today -- making him the first-ever openly-gay WWE wrestler -- has been fast, furious, and overwhelmingly positive. His bosses, WWE execs Stephanie McMahon and Triple H, both sent congratulatory tweets, with the latter telling him, "Congratulations for living YOUR life, YOUR way. #proud." GLAAD spokesperson Wilson Cruz said in a statement, "Darren Young's courageous decision to speak out about being gay gives countless young LGBT people, athletes, and fans of the WWE someone to cheer for and look to. With a demonstrated commitment to anti-bullying initiatives and LGBT inclusion, the WWE has paved the way for a gay Superstar to be welcomed and supported." And his tag-team partner, Titus O'Neil, in a statement released via his spokesperson, Bridge and Tunnel Communications' Dominic Friesen, said that "what Darren did was brave and courageous! It's only because we live in a country that respects the individual rights of people to express who they really are. He has been an excellent friend and I support him wholeheartedly."
Article continues below advertisement
***
The WWE's Darren Young has joined the NBA's Jason Collins in making history, becoming the first active, openly-gay professional wrestler.
Young, who's real name is Fredrick Douglas Rosser, spoke candidly with an online news outlet as he arrived at LAX airport Wednesday. He was asked if he thought a homosexual grappler would be able to survive in the testosterone-fueled world of Vince McMahon's WWE.
Young, 33, responded, "Absolutely -- look at me -- I'm a WWE superstar and to be honest with you, I'll tell you right now, I'm gay. And I'm happy. I'm very happy.
"I don't think it matters. Does it matter? Does it change what you think about me? I'm happy with who I am. I'm comfortable with myself. I'm happy to be living the dream. I'm happy with myself. It's very important to me that people see that someone's sexual preference shouldn't really matter."
Article continues below advertisement
Asked if the half-naked, sweaty nature of his craft complicated issues, Young replied, "We're all adults -- all sports are physical.
"When I come to work, I come to work. This is a business. I'm a WWE superstar. I'm there to entertain. That's what my job is and I do it well."
The company issued a statement in response to Young's admission Thursday, saying, "WWE is proud of Darren Young for being open about his sexuality, and we will continue to support him as a WWE Superstar.
"Today, in fact, Darren will be participating in one of our Be A STAR anti-bullying rallies in Los Angeles to teach children how to create positive environments for everyone regardless of age, race, religion or sexual orientation."
Young marks the first wrestler to openly acknowledge his homosexuality while on contract with the sports entertainment behemoth, but is not the first to enter the squared circle.
Past openly-gay wrestlers include the late Chris Kanyon; former WWE booker Pat Patterson; and Orlando Jordan, who has acknowledged he's bisexual.
Young's announcement is a landmark one in a genre that has often approached gay themes by using heterosexual wrestlers in storylines that play up swishy, flamboyant stereotypes.
Late wrestler Adrian Adonis (Keith A. Franke) was repackaged in the mid-80s as "Adorable" Adrian Adonis, sashaying to the ring in pink and purple trunks; in the 1990s, wrestling vet Dustin Runnels was repackaged as Goldust, an gold-painted wrestler who would put his opponents in sexually suggestive holds; three years ago, Jordan was promoted by second-fiddle promotion TNA as having male and female ring escorts, with the implication he was romantically-involved with both, though the storyline was quickly scrapped.