Exclusive
Ben Affleck Visited Lindsay Lohan In Rehab To Talk Movie Role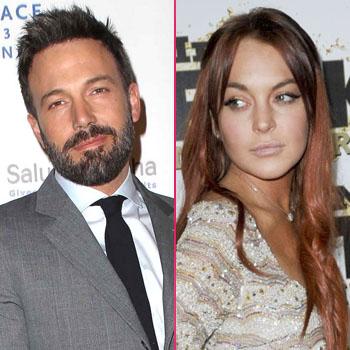 Lindsay Lohan had a constant stream of regular visitors while in rehab at Cliffside Malibu, but RadarOnline.com has exclusively learned one unexpected visitor was actor and producer, Ben Affleck.
As reports circulated -- and were denied -- that Lindsay has a role in Affleck's upcoming film Live by Night, it turns out the idea wasn't as far fetched as it sounds.
"Ben came to visit Lindsay while she was at Cliffside to talk about the possibility of a role in his movie," a former patient who attended rehab with Lindsay, 27, told Radar.
Article continues below advertisement
"Lindsay was excited about the opportunity, telling me that she was going to have dark hair in the movie and would have an Irish accent."
According to the insider, Affleck arrived with an assistant at the Malibu treatment center late at night just a few days before Lindsay's birthday on July 2 and stayed for about an hour.
"A former substance abuser himself, Lindsay said he was there to check on her and see how she was doing," the source said.
"She tried to tell me he was being flirty with her, but that's just Lindsay's way of embellishing because she constantly needs attention."
And while a source close to the movie maintains that Lindsay "isn't being considered and won't be in the movie," they also didn't deny the actor's visit to Lilo in rehab.
Would Affleck be making a mistake by casting Lindsay in one of his movies? Sound off below...