Exclusive
'She's Combative, Argumentative & Angry': The REAL Story Of What's Going On Inside Amanda Bynes' Psych Hold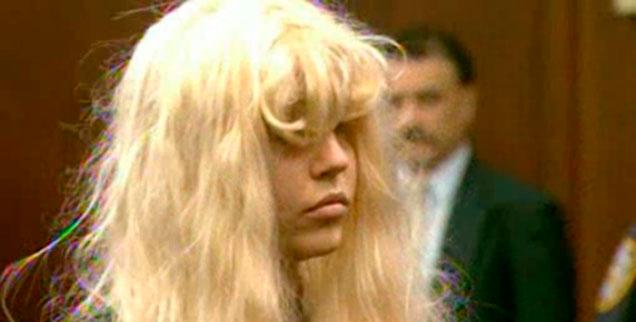 Troubled actress Amanda Bynes remains "combative, argumentative and angry" inside the California mental facility where she is being held on an involuntary psychiatric hold, RadarOnline.com has been told.
Despite reports suggesting the 27-year-old Bynes was responding "well" to psychiatric drugs, a source with direct knowledge of her wellbeing tells RadarOnline.com exclusively: "That sadly isn't true. It's just too soon for anyone to say that.
Article continues below advertisement
Added the insider, "Amanda has been combative, argumentative and angry that she is being held against her will at the facility. It can take weeks or even months for a patient to become therapeutic on the medications because everyone reacts differently. Amanda wants out of the psych ward and is hopeful that a judge will agree to let her out during a hearing on Thursday."
The source said the doctors treating the ex-Nickelodeon star remain "steadfastly against" her release and will recommend to the court that she remain in treatment.
Bynes is expected to attend the court proceedings which will take place at the hospital. Her parents, Lynn and Rick, aren't allowed to be in attendance.
"It's highly unlikely the judge will release Amanda today against her doctor's wishes. Amanda still hasn't been formally diagnosed, though, it's likely she is suffering from schizophrenia," the source said.