Exclusive
Amanda Bynes' Mother Doesn't Want Any Of Her Daughter's Money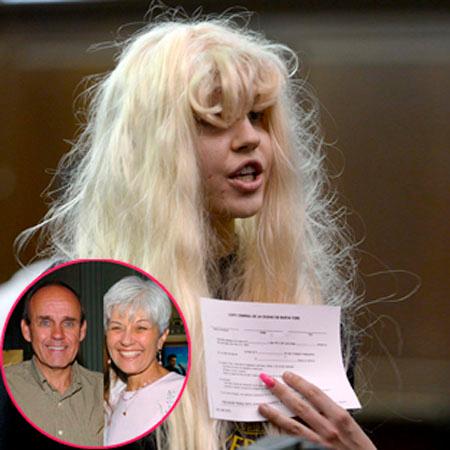 Moments after a judge appointed Amanda Bynes an attorney to represent the actress in her mother's bid to become her temporary conservator, Lynn Bynes told her daughter's advocate that she didn't want any of her money, and revealed she only wanted the troubled starlet to get the medical attention she needed, RadarOnline.com is exclusively reporting.
After Judge Glen Reiser ordered a full investigation before ruling on the conservatorship, and the courtroom was cleared, "Lynn and Rick approached Amanda's new attorney, Mary Shea. Lynn asked Mary to tell Amanda how she loves her, and just wants her to get the medical help she needs," a courthouse insider told RadarOnline.com.
Article continues below advertisement
"Furthermore, Lynn wanted to make sure Amanda knows that she doesn't want any of her money, and even if she is granted temporary conservatorship, she won't ask to be paid. Under the law, Lynn could ask to be compensated for being Amanda's temporary conservator, but she won't. Amanda worked very, very hard for her money, and Lynn doesn't want a dime from her daughter."
As RadarOnline.com previously reported , the judge determined that there was no need to grant a temporary conservatorship at this stage because Amanda will remain in the hospital for another two weeks. The judge also wants to speak to Amanda in person and set another hearing for August 9.
Court documents reveal that Amanda's parents think she has a substance abuse issue, has been spending huge amounts of money, is extremely paranoid and obsessed with plastic surgery.
It's "very important for Lynn to make sure Amanda understands why she is seeking the conservatorship. It's not about the money. Lynn will need to put up bond, which is like insurance that is legally required, when getting a conservatorship," the insider revealed.
"It's to protect the conservatee's assets. Lynn has secured the maximum bond. This absolutely isn't about money, she just wants to get her daughter better."