Exclusive
Amanda Bynes' Mother Asks Judge To Close Courtroom For Next Hearing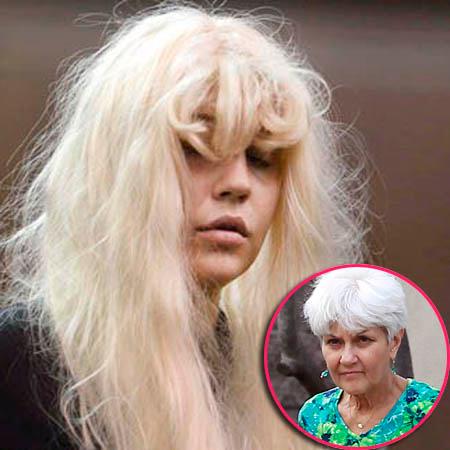 Amanda Bynes mother Lynn, has asked the judge who's overseeing her bid to become a temporary conservator of her troubled daughter to close the courtroom to the media and public when it takes place on Friday, RadarOnline.com is exclusively reporting.
Lynn Bynes' lawyer, Tamar Arminak, filed the motion on Friday, asking the judge to seal the courtroom to the public.
"Much of the testimony that will take place during Lynne's attempt to become Amanda's temporary conservator, will deal with sensitive medical information about the actress," a source told RadarOnline.com exclusively. "Lynn will testify about Amanda's sad downward spiral, and Amanda herself could even take the stand. The last thing Amanda needs is the media dissecting her every movement and what she could potentially say.
Article continues below advertisement
"Lynn has made the request to protect Amanda and give her privacy."
As RadarOnline.com was first to report last week, a judge on Thursday denied the troubled starlet's appeal to be released from an involuntary psych hold at mental health facility in Ventura County, Calif.
The 27-year-old Bynes was placed on a 5150 -- a hold because someone is said to be a danger to themselves -- after starting a fire in a Thousand Oaks driveway two weeks ago.
During the hearing, Amanda's doctors told the judge she was being treated for schizophrenia, and a formal diagnosis is expected to be made in the next several days.