A Cheeseburger With A Side Of Flirt! McDonald's Server Asks Woman If Her Breasts Were 'Real Or Fake' As She Ordered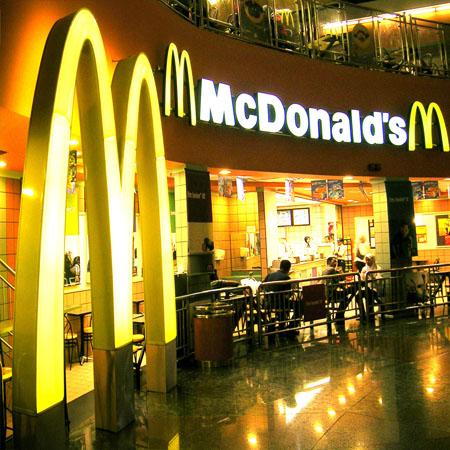 McDonald's has been forced to apologize to an Australian customer who says she was left "dumbfounded" after a server twice asked if her breasts were real as she ordered.
Jodie Marks was at the counter of a McDonald's store in Darwin, the capital city of the Northern Territory, when she forked over cash for two double cheeseburgers.
"The young man gestured toward my chest and said 'are those real or fake?'," the 26-year-old woman the NT News of an incident last Thursday.
Article continues below advertisement
Oh The Horror! Jennifer Aniston Says She Was Forced To Eat A Big Mac Once
"I was dumbfounded. He repeated the question again, totally unaware that he was being offensive. It was pretty obvious what he meant."
The woman said she was humiliated by the exchange because other staff and customers overheard the conversation.
A spokeswoman for the restaurant said: "We are sorry that this occurred and the restaurant has apologised to the customer. This type of behavior is not tolerated and we are taking the appropriate actions with the employee."
As for the supposedly well-endowed customer, she said her and her family would probably now avoid the fast food chain in the future.