Teresa Giudice's Hubby Joe Lucks Out In Court: Fraud Trial Postponed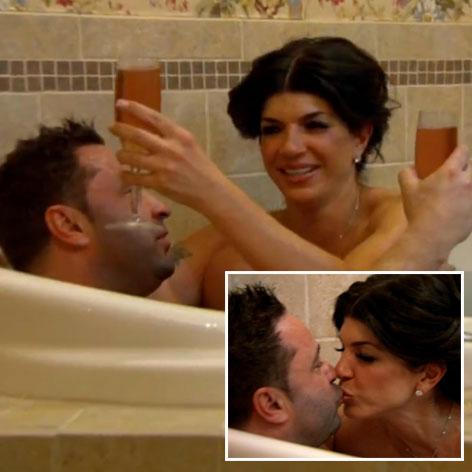 Teresa Giudice's husband Joe lucked out legally when a judge agreed to postpone his fraud trial date RadarOnline.com has learned.
Juicy Joe has been charged with assuming the identity of his brother, Pietro, to obtain a driver's license after his was suspended.
He appeared in a New Jersey courtroom on Monday, July 15 wearing a black blazer and a white shirt, but no tie.
Judge Gooden Brown admitted that she isn't a fan of The Real Housewives of New Jersey , asking Joe in court how to pronounce his name, saying: "I'm sorry. I don't watch the show."
Article continues below advertisement
HOTOS: Punches! Hair Pulling & Drunken Battles! The 13 Nastiest Fights EVER On Real Housewives
Joe's attorney Miles Feinstein told the judge he had a conflict with another trial and the trial date was postponed to October 28.
He is facing second degree charges and up to 10 years in prison if found guilty but his attorney said the charge originally would have been a third degree charge if not for his own case from a decade ago when he beat charges for the first American citizen, Mohammed El-Atriss, who was charged with selling ids to terrorists and subsequently the legislature changed the law.
His lawyer has maintained that Joe is being unfairly prosecuted because he is a celebrity.
They turned down a plea deal from the prosecutor that included jail time for Joe.
"As I've said from the beginning of this case, the plea and the charges in this case are disparate because of Joe's so-called 'celebrity,'" Feinstein previously told RadarOnline.com.