Exclusive
Caught On Camera? New Evidence Emerges In Joe Giudice Forged License Case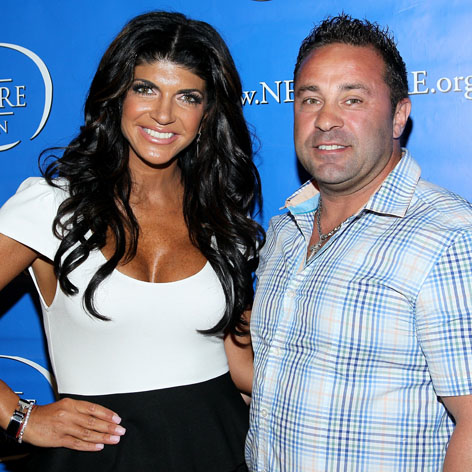 Teresa Giudice 's husband Joe is heading to trial for allegedly falsifying official documents and RadarOnline.com has exclusively learned that he's not worried about the bombshell new evidence the prosecutor revealed last week.
Juicy Joe is charged with assuming the identity of his brother, Pietro, to obtain a driver's license after his was suspended and he made an appearance in court on May 28 where the prosecutor turned over brand new evidence that they believe will help convict The Real Housewives of New Jersey star and land him in jail.
Article continues below advertisement
According to a source, the evidence includes video of Joe at the DMV obtaining a driver's license.
His attorney Miles Feinstein told RadarOnline.com that he hasn't seen the evidence but doesn't believe it will have an effect on the case.
"The prosecutor gave us new documents and a disc but we were unable to play the disc so we had to get a new one from them," he said.
"I don't think it will matter but we're going to review everything."
Joe is facing second degree charges and up to 10 years in prison if found guilty but his attorney said the charge originally would have been a third degree charge if not for his own case from a decade ago when he beat charges for the first American citizen, Mohammed El-Atriss, who was charged with selling ids to terrorists and subsequently the legislature changed the law.
"As I've said from the beginning of this case, the plea and the charges in this case are disparate because of Joe's so-called 'celebrity,'" Feinstein said.
He also told RadarOnline.com that Teresa will be in court when the trial starts on July 15.
"She is going to be there every step of the way for Joe."