Justin Timberlake In New Nipplegate Scandal! Singer's Topless Girls Video Banned From YouTube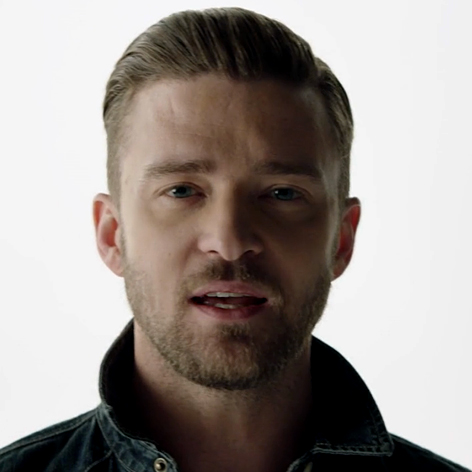 Justin Timberlake is in another "nipplegate" scandal as his new video, which features topless models, was banned from YouTube.
The provocative singer, known for stripping off Janet Jackson's top to reveal her naked breast in their infamous 2004 Super Bowl halftime show, can't say it's a wardrobe malfunction this time. Because there is no wardrobe for the young beauties who prance nude through his Tunnel Vision music video!
Article continues below advertisement
The clip was banned from YouTube for violating nudity policies so fans can't see it on the site.
And no wonder! It leaves little to the imagination. As Timberlake sings the Tunnel Vision ballad from his hit album The 20/20 Experience, three gorgeous models wearing only flesh-toned panties walk bare-breasted towards the camera, writhe on their backs, bend over seductively, lift their legs and touch their chests.
While the women strut their stuff, the pop star, 32, who married Jessica Biel last year, remains fully clothed. However, the image of his face appears superimposed on the models' nude bodies.
Timberlake has taken a cue from Robin Thicke, who put out a video of topless women dancing for his song, Blurred Lines just last month.
Timberlake knew he was pushing boundaries once again, as he warned his fans via Twitter on Wednesday about his video, "be ready....it's explicit." It seems when it comes to breasts, Justin has Tunnel Vision!