Paula Deen Dumps Longtime Agent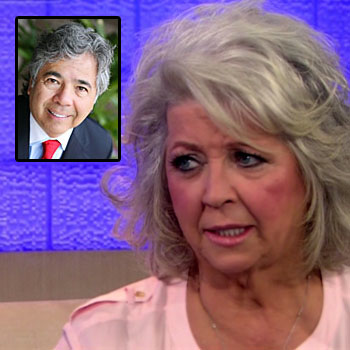 Happy 4th of July, you're fired! That's what Paula Deen told her agent of more than a decade, Barry Weiner yesterday.
"Paula Deen has separated from her agent," the embattled chef's rep said in a statement Thursday. "She and her family thank him for the tireless effort and dedication over the many years."
Weiner played a major role in taking Deen from a Savannah restaurant-owner with a self-published cookbook to a superstar celebrity chef with a show on the Food Network and countless endorsement deals.
Article continues below advertisement
He even played a major role in the day-to-day operations of all things Paula Deen and in Paula Deen Enterprises, according to the Wall Street Journal.
All that has come crashing down and fall out continues following Deen's admission that she used a racial slur.