That Was Fast! Nigella Lawson Granted Quickie Divorce 6 Weeks After He Assaulted Her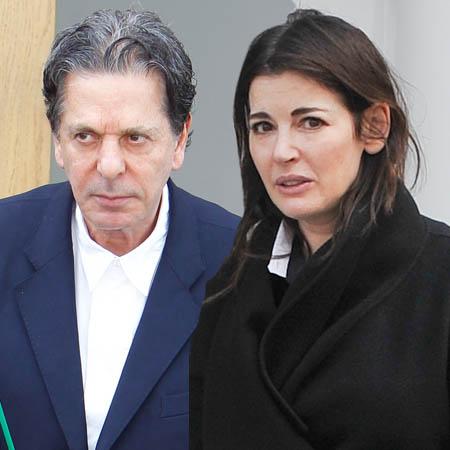 It's over! Nigella Lawson has been granted a quickie divorce from her husband Charles Saatchi just six weeks after he admitted to attacking her in public.
The TV chef was photographed with her husband's hands around her neck looking distraught in a London restaurant earlier in the summer and after the pictures surfaced she promptly moved out of the house they had been sharing.
Neither Nigella, 53, nor her husband, 70, were in the London court on Wednesday, but District Judge Anne Aitken granted the "decree nisi" which is the first step in ending their ten-year marriage according to The Sun.
Article continues below advertisement
The final papers should be signed in September.
When he announced that he was divorcing his wife Saatchi blamed her for the split, saying: "I am disappointed that she was advised to make no public comment to explain that I abhor violence of any kind against women and have never abused her physically in any way."