Combative Katherine Jackson Clashes With AEG Attorney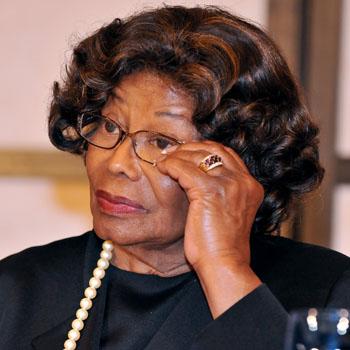 Katherine Jackson clashed with the lawyer representing the concert promoter AEG during the Jackson family matriarch's second day of testimony in the wrongful death lawsuit of her son Michael Jackson.
During cross examination, Katherine Jackson told jurors she was unaware that Michael Jackson's Dangerous tour in 1993 had been cut short and that Elizabeth Taylor had flown to Mexico City to take the Thriller singer to a rehab program in London.
Article continues below advertisement
When asked what Katherine knew about Taylor's bid to get her son into rehab, she replied she had heard about it, but "wasn't curious about it."
"Nobody came to me and said anything about it," Jackson, 83, told lawyer Marvin Putnam. "My children probably didn't want me to worry."
She admitted that she and several of her children attempted to stage an intervention in 2002 at the King of Pop's Neverland ranch, but it turned into a social visit.
MORE ON:
Celebrity Justice
Jackson is suing the concert promoter, alleging it failed to properly supervise her son's then physician, Conrad Murray. Murray was convicted in the involuntary manslaughter death of Jackson.
Monday's testimony from Jackson was a stark contrast to Friday, when she often broke down in tears recalling the day her son died.
Recounting the day Michael died, Katherine became extremely emotional. "Do you miss your son?" Jackson's attorney Brian Panish asked.
Choking back tears, Katherine said: "There are no words."
The frail looking Jackson was escorted off the witness stand by her attorney, Brian Panish and a bailiff. She has finished testifying.